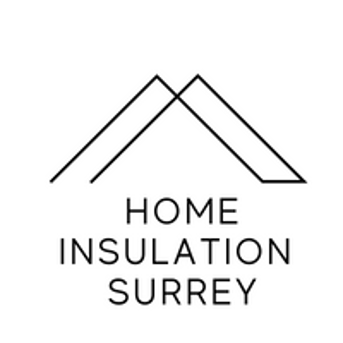 Are you looking for local insulation services?
We provide you with the best solutions for your home improvement needs backed by quality and affordable prices in Surrey. Your search for perfect cavity wall insulation, loft insulation or spray foam insulation ends here.
So why work with us?
Home Insulation Surrey has provided the highest quality local (not 0800) insulation services to Surrey for over 18 years. We are a fully licensed local company that offers free home insulation advice so you can decide what type of insulation is right for your home. Our team are fully trained in cavity wall insulation, loft insulation and boarding, spray foam insulation and insulation removal services, so don't hesitate to give us a call. The products we use have been designed to offer a high level of thermal performance, offering a solution for every application.
What does loft insulation cost? And cavity wall insulation cost? These are two of the critical questions new customers commonly ask us. While the answer can vary depending on many factors, there are incredibly compelling reasons why they are a sound investment. Read on.
Brands we trust to use


So why insulate your home?
The UK Department of Energy suggests that a well-insulated property can make a significant impact on your bills. Therefore, it is sensible to get your home insulated if you desire to retain the heat loss throughout winters and keep your attic cool in the summer months.
A correctly insulated house will help maintain temperatures. If you search for cavity wall insulation in Farnham, Insulation Surrey is the name you can trust.
Insulation is a big topic in the home improvement world, and it's essential to get it right if you want to save yourself money and energy.
There are many low-cost energy measures to stop heat loss. Energy efficiency, mainly through insulation, saves energy and improves your comfort at home whilst cutting your energy bills.
Insulation helps to keep heat in your home during winter, plus help to keep heat out during the summer months. We also burn less fuel by insulating homes, saving the environment and costing you less money in energy bills. Reducing the energy demand is one way to combat climate change and protect the planet.
In terms of your comfort, cold and draughty rooms that are difficult to heat are often identified as one of the most significant negative issues among people surveyed, so read on for helpful information about loft insulation and other energy-saving measures.
Insulation is an inexpensive way to keep your home warm, comfortable and energy-efficient. Unfortunately, many homeowners are unaware of the benefits of insulation, and it is commonly seen as an unnecessary expense. Bedding out insulation can be expensive, but it will pay for itself within the first few years if you insulate your home correctly.

When a building's walls and ceilings are insulated, a room can be heated or cooled more quickly without a considerable amount of extra energy being used. Whilst it is possible to protect a room using heavy-duty materials, such as spray foam, it is best to use a more lightweight product like Celotex or Recticel and cut to size. As with the loft, where there is more space, spray insulation foam can be a great option to help retain heat. This will ensure that the insulation is left as a layer on the wall or ceiling instead of being removed.
What is a cavity wall?
The external wall may be constructed of two masonries (brick and block) walls, with a gap (cavity) of at least 50mm between. Metal ties join the two walls together. Keep in mind that if you are unsure what you need, then we offer a free cavity wall insulation quote. DIY cavity wall insulation is not recommended! Although understandably customers want to fully understand cost.
What is Cavity Wall Insulation?
Cavity wall insulation is a type of insulation that is used in many homes around the world. It is a form of thermal insulation designed to fill the airspace between the external and internal walls. Unfortunately, many houses and commercial buildings are not insulated correctly when first built, leading to cold and heat loss in later years.
Cavity wall insulation can be used in homes across Surrey to retain the heat lost through your walls, and it is a perfect solution when installed correctly.
How is it installed?
The cavity wall is injected using an insulating material, which is done by drilling holes in the external wall through the mortar joint. Holes are typical of 22-25mm in diameter and are covered after completion. Each hole is injected in turn, and the process starts at the bottom. There is also a type of insulation called dritherm 32 Cavity Slab, which is a glass mineral wool slab specifically designed full fill insulation in cavity walls which are masonry.
Is my house suitable?
Before the installation, we will often assess your property to confirm that it is suitable for insulation.
Do I need to do anything to prepare my property?
The drilling process creates some vibration. It's wise to clear the area and remove valuables, especially on external walls, so they are not damaged.
We will need access to all walls, so we may need to get inside garages, lean-to sheds, conservatories or units. The insulation can only be effective if all walls are done correctly. If you have a wall on the boundary line, then it is advisable to inform your neighbours.
Home Insulation Surrey are fast and efficient at keeping you warm
Home Insulation Surrey endeavours will create high-quality home insulation in the most efficient and cost-effective ways for you. We offer excellent home insulation services, including loft insulation, cavity wall insulation, spray foam insulation and external wall insulation. With our highly skilled team, we help restore your building and ensure it retains energy efficiency all year round.
Home and property insulation can increase the energy efficiency of your home by decreasing bills across the board. Save energy and heat your home effectively with the correct insulation of your home.
Local Business - Good reputation - Free advice/quote - Competitive rates
What is loft Insulation?
It is essential to insulate the loft space to maintain a constant temperature. This helps to save on your energy bills and by doing so, you will be able to save lots of money. Insulation is made of different materials.
Types of loft insulation available:
Batt or blanket loft insulation may be the most common type of insulation. It's available in rolls like foil-backed, rock, mineral fibre or glass. It's straightforward to install for a good specialist contractor in Surrey. Some brands use recycled glass or sheep's wool (which is non-irritant). It's suitable for insulating accessible spaces like the loft or exposed wall cavities. Loose-fill loft insulation is made from various granular and lightweight materials like cork granules, wool or cellulose fibre. Its easily installed between irregularly spaced joists or around obstructions and helps top up existing insulation in attics. Safety equipment or protective clothing are required during installation.
Sheet loft insulation is designed to insulate the sloping sides of the roof and comes in firm boards. Sheet insulation boards can be available with a fire-resistant, moisture-resistant or decorative covering material.
Greener sheet loft insulation options include cork, wood board. Excellent for insulating loft conversions. It can be covered with a plasterboard for an attractive finish. High insulating value per unit thickness. Some boards come with their system of attachment. It can sometimes become more expensive than other types of loft insulation but pays dividends in the long run.
Blown-fibre loft insulation requires a professional contractor to install the insulation is blown into the gaps between joists. This method is quick and easy to install when a professional insulation company in Surrey is not recommended for drafty and open plan lofts.
What's the ideal loft insulation thickness?
The current regulations under the EEC programme state that a minimum of 270mm of loft insulation is required.
I use my loft storage but need to have it insulated.
Once your loft has been insulated to a minimum 270 mm thickness, the floor may no longer be visible. It is possible to arrange for additional posts or floor boarding to be fixed to help maintain your space. If you already have a boarded area, no more than a third of the site, our installers will work around it and aim to leave it uncovered.
My roof space is small, is this a problem?
Commonly, roof spaces are not big enough for anyone to stand up in. This is not usually a problem for our loft insulation team, and we are used to working in a kneeling position on walk boards. It is scarce that roof space is less than required to install insulation.
I already have some insulation.
Existing insulation can be left inside the loft and additional insulation added to it to help bring it up to the required thickness. It does not matter if the current insulation is old or dated. It still retains its insulant value, although understandably customers want to fully understand the loft insulation cost.
What about spray foam insulation companies near me?
Simply head over to our Spray foam insulation and removal page for some useful information and common questions.
There is no doubt that the increased search volume for spray foam insulation near me is caused by the increasing popularity of this versatile insulation option. If you have a small loft space or hard to reach cold spots within your home then spray foam could be a great insulation choice for you. Its durable, long lasting, reduces noise and air polution and can even strengthen your roof.
The application of spray foam insulation services are typically done within a day, meanining you can start benefitting from improved heat retention and cheaper energy bills almost immediately.

We are always looking to provide fast and efficient service. Contact us now and one of the team will get back to you shortly.